Spring is here! I can't believe a quarter of the year has already gone by. Since the beginning of the year I started a few things but it doesn't feel like I finished a lot. Today was a productive day and I'm optimistic. I am sure things will start coming together soon. So here is a scoop of the day.
Morning at the LTB Hearing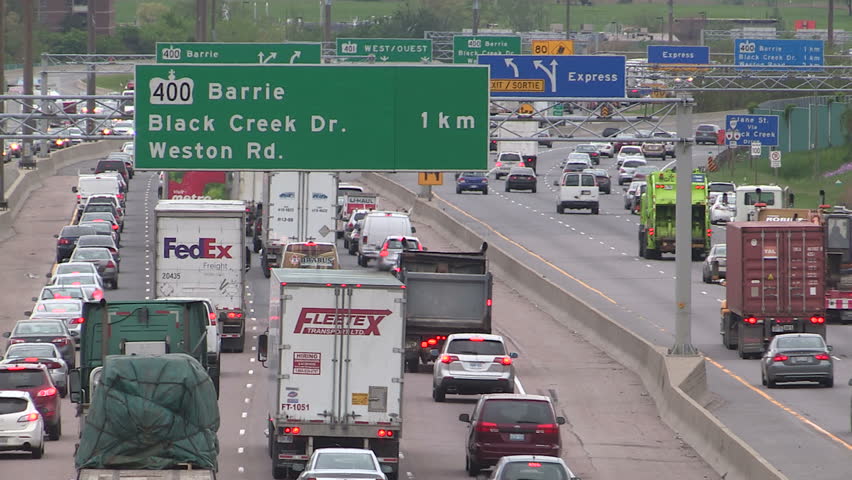 Getting to LTB hearing!
Mornings are easy when you work from home. Basically, on most days no one sees me. This is why there is zero pressure to look decent. But today was different because I had a Landlord and Tenant Board (LTB) hearing at 9 AM in Barrie, which is about an hour away from my home.
I was lazy yesterday, Sunday night, and didn't print and fill out the L1/L9 update form. So I had to run around like a headless chicken to get everything done - shower, get dressed, make lunches for kids, print the forms, fill in the forms, and leave the house. I had planned to leave by 7:15 AM, so I could have plenty of time in case of traffic. Well, I left at 7:59 AM. Sounds pretty bad, I know, but surprisingly I still made it on time to the hearing.
LTB Hearing Topic - Application to Evict a Tenant for Rent Non-Payment
The reason I went to the hearing was eviction for rent non-payment. A tenant lost her job a couple of months ago. As a result, the family is going through some financial difficulties and fell behind on rent.
Unfortunately, it's part of my job to take action on rent non-payment. I sent N-4 form on Jan 24th because I haven't received January rent in full. I was optimistic about the delay and knew tenant would catch up - and they did. Unfortunately, once you start falling behind, it is very hard to get back on track and start paying on time. January rent was paid in full, but of course, it was practically impossible for the family to pay Feb rent by the 1st. So the vicious cycle of rent being late continued.
I filed an application to the board on Feb 14th and the hearing day is today - March 26th.
The tenant didn't attend the hearing. This was good for two reasons. First, it is emotionally difficult for me to negotiate with a tenant because I feel bad for them and understand how hard it is to survive. In the past, I used to always end up giving them an extension, which unfortunately didn't help anyone - the tenant still lived beyond their means and kept digging themselves deeper into debt while I kept losing money.
Second, cases with only one party present (as well as all cases when parties agreed on a repayment schedule) are heard at the very beginning of the day. So my case went second and I left LTB at 10 AM.
Key Take Away - Don't be Creative, Follow the Rules
The Hearing Officer asked me several questions. One of them was about the method that I served N4 with. I stated on my forms that I emailed N4 to the tenant. Email isn't one of the acceptable methods according to LTB rules. Unfortunately, I did not have a written response back from my tenant, but I let the Officer know that the tenant and I spoke over the phone.
Lesson learned: Don't be creative! follow the rules and hand deliver or mail the N4!
Also, get a written confirmation of all your communications with the tenant. I should have emailed the tenant a summary of our phone conversation after we talked.
Precious Coffee
In addition, I got scolded by the security official for non-compliance with the HUGE sign on the wall that said that there was no food or drinks allowed. I have to admit that I saw the ginormous sign and consciously made a decision to hide my drink under my chair (which the officer spotted).
Lately, I've become so frugal that I didn't want to waste the coffee that I just got on my coffee points, thinking that the risk of being kicked out from the hearing room was low. Luckily, the security officer was kind and let me keep my precious drink and asked me to wait for my turn in the waiting room, rather than inside the big court room.
My luck continued and the hearing officer was lenient as well. She made a decision to proceed with the order even though I used incorrect N4 delivery method. In a few days, my tenant and I will be getting the order in the mail. It will require the tenant to pay remainder of past due March rent and April rent within two weeks. In case of non-payment, I will have the right to request an eviction at the Sheriff's office.
I truly hope that the tenant will figure out how to fully catch up and get back on schedule with rent payments.
Even though many of my fellow investors think that LTB rules are strongly in favour of the tenant and it is a bad thing, I believe that the system is fair and reflects the fact that Canada is one of the Happiest countries - in fact we are
7th in the World!
There is a great responsibility on the landlord to find a suitable tenant and follow all protocols to make sure both landlord and tenant have an effective partnership.
Spent Afternoon Submitting Mortgage Application
Getting Mortgages requires LOTS of Docs and Info!!!
I got back home without much traffic as well. I spent about an hour gathering up supporting documentation to send to a mortgage broker who is helping me refinance two of the properties.
The purpose of the refinance is to pull out equity that has built up over the last three years. If all goes well and as per my initial calculations, my cash flow will still be $200 per property AND I should be able to get my down payment and renovation money back. Isn't this amazing?!
This means that I'll have the same money that I started with just over three years ago back in my pocket plus two properties that will continue to generate some cash flow. I'll be able to re-use the same money and acquire new assets. My first properties will literally pay for a future new property. Neat! This is probably what the saying "money working for you" refers to.
Honestly speaking, this is the first time when I am trying to get my money back, so my knowledge is strictly theoretical at the moment. Let's hope things will conclude as planned.

On a positive side, I was very proud last week when the mortgage broker complemented me on my AMAZING spreadsheet. It covers my portfolio and every bit of information that a mortgage broker might want to ask for. In the last 4 years, I got 12 mortgages and 4 refinances done. No wonder, I am now a pro at predicting what questions a mortgage broker would ask.



Side Hassle - Networking Works!

A few weeks ago I started a side business hassle. It's a small business that my friend and I are starting together. I had to do some work for it at the end of the day.

The interesting thing is that everyone who supports me on this side hassle are fellow investors and entrepreneurs who I've met at various real estate meet ups.

I've never been a networking fan, so every time when someone who I've met at a meet up helps me out, I'm super thrilled and excited. I have to agree that networking IS TRULY a great way of expanding your reach and range of possibilities. I am very grateful to my newly acquired partners, mentors, and like-minded people who share their thoughts and give me their honest opinions and feedback.
Wrap Up - Kids and Karate
Now, changing hats and bragging a little bit on personal side.

My oldest son came back from school with a medal - 2nd place in a robotics competition.
My youngest son scored in top 5 of 1,000 kids his age on a test. I am very proud of him. Also, I am happy because I no longer feel guilty about our policy on YouTube - kids basically have unlimited YouTube. As long as they do well at school and in their after school activities, they can spend all their free time as they please including being permanently glued to screens.
And my middle son told me he wants to get a programming job. Can you believe it? That's purely his own initiative without any nagging from me or my husband :) He started putting a resume together!

I wrapped up the day by drafting this post and attending karate dojo. It was a sparing day! FUN!!